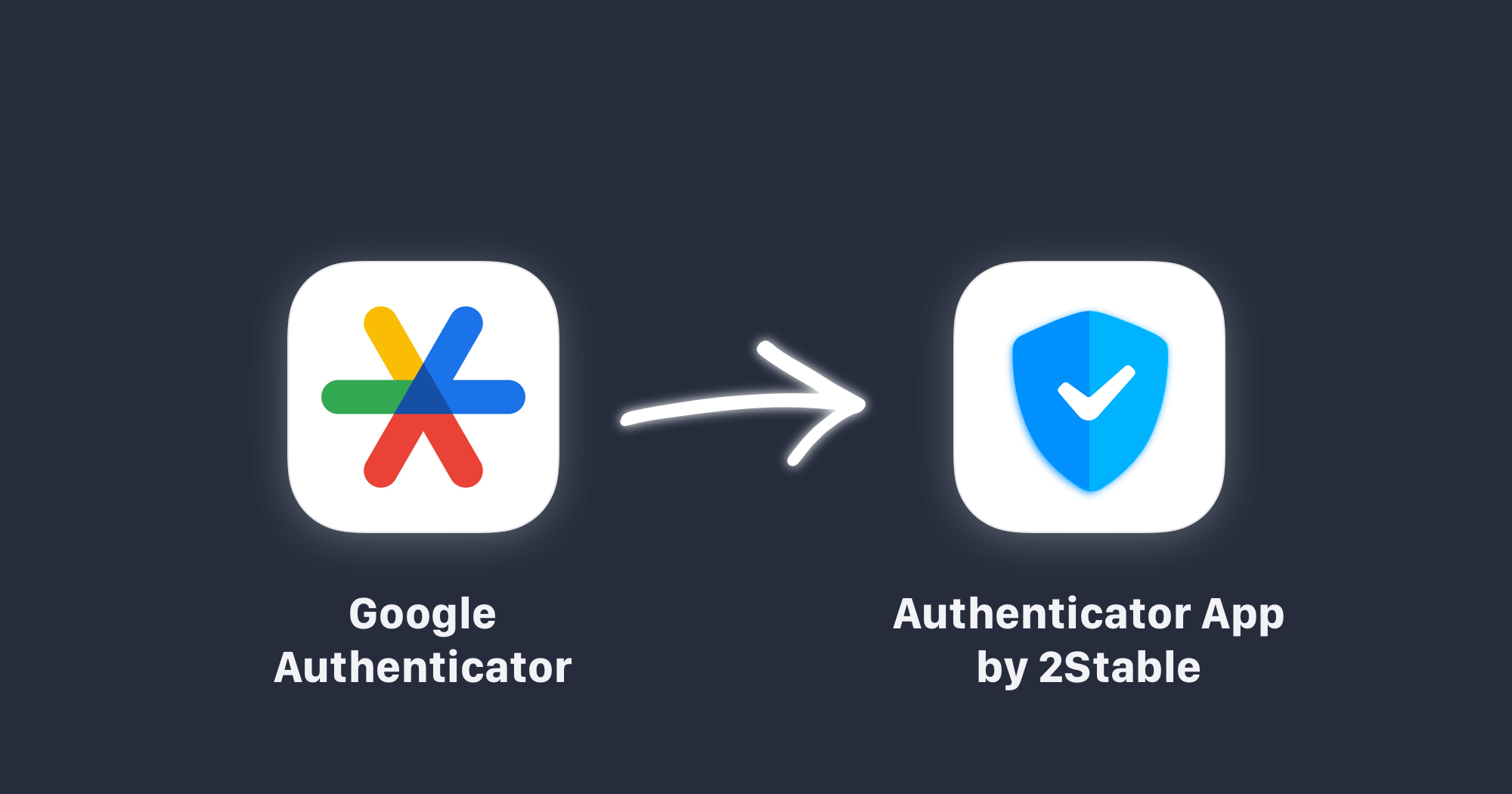 How to migrate all your 2FA codes from Google Authenticator
by Kevin Archer·Updated 06 May 2023·about 2 minutes
Authenticator by 2Stable is a secure 2FA authentication app that generates, store and manage your two-factor authentication codes for most popular websites.

You can synchronize your codes between all your devices and securely backup your accounts in case you lose access to your device or switch to a new one. No matter how many accounts you have stored in your Google Authenticator, you can seamlessly move them to Authenticator by 2Stable by following the steps below.

First of all, you need to download the Authenticator by 2Stable on your device, after, Set up a password that will be used to encrypt all your data.
Make sure you remember your password, if you'll forget your password you will lose access to your accounts and we won't be able to recover or restore your access.

Once you have complete the Set up process just follow these steps on Authenticator by 2Stable:
Open Authenticator by 2Stable and press on
Select from Other Options

Now you need to export the accounts from Google Authenticator by following these steps:
Open Google Authenticator
Tap the overflow button at the upper-left corner
Find and tap on Transfer accounts
Confirm the process by pressing on Continue
Select the accounts you want to export, and tap on Export, botom-right corner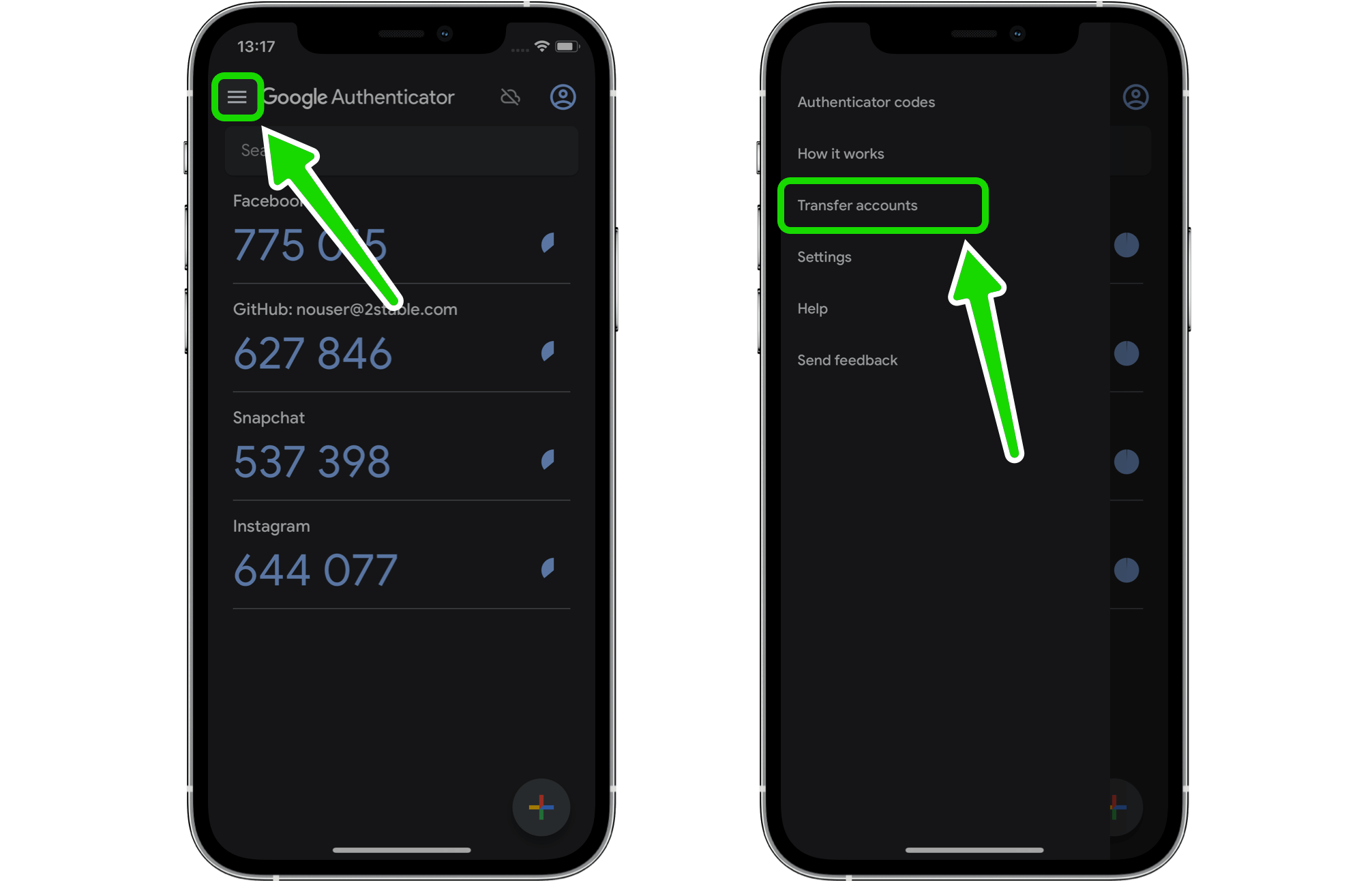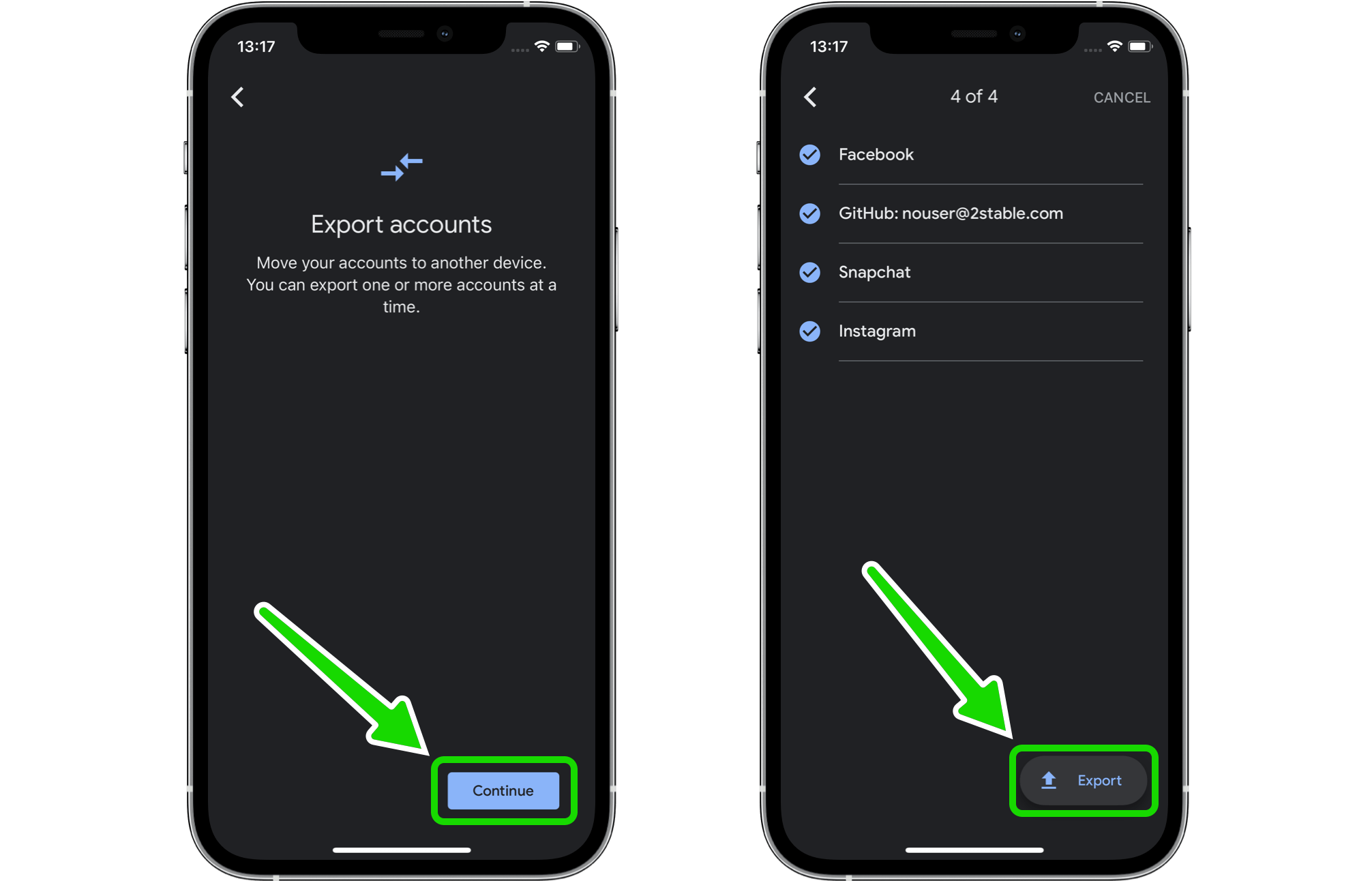 You have two possibilities to scan the Export QR Code from Google, by pressing on Scan QR Code in Authenticator by 2Stable if you have two or more devices, or by taking a screenshot if you have only one device. Make sure to save the screenshot into Files so you can use the option Import from Files, this feature will import the accounts from the screenshot.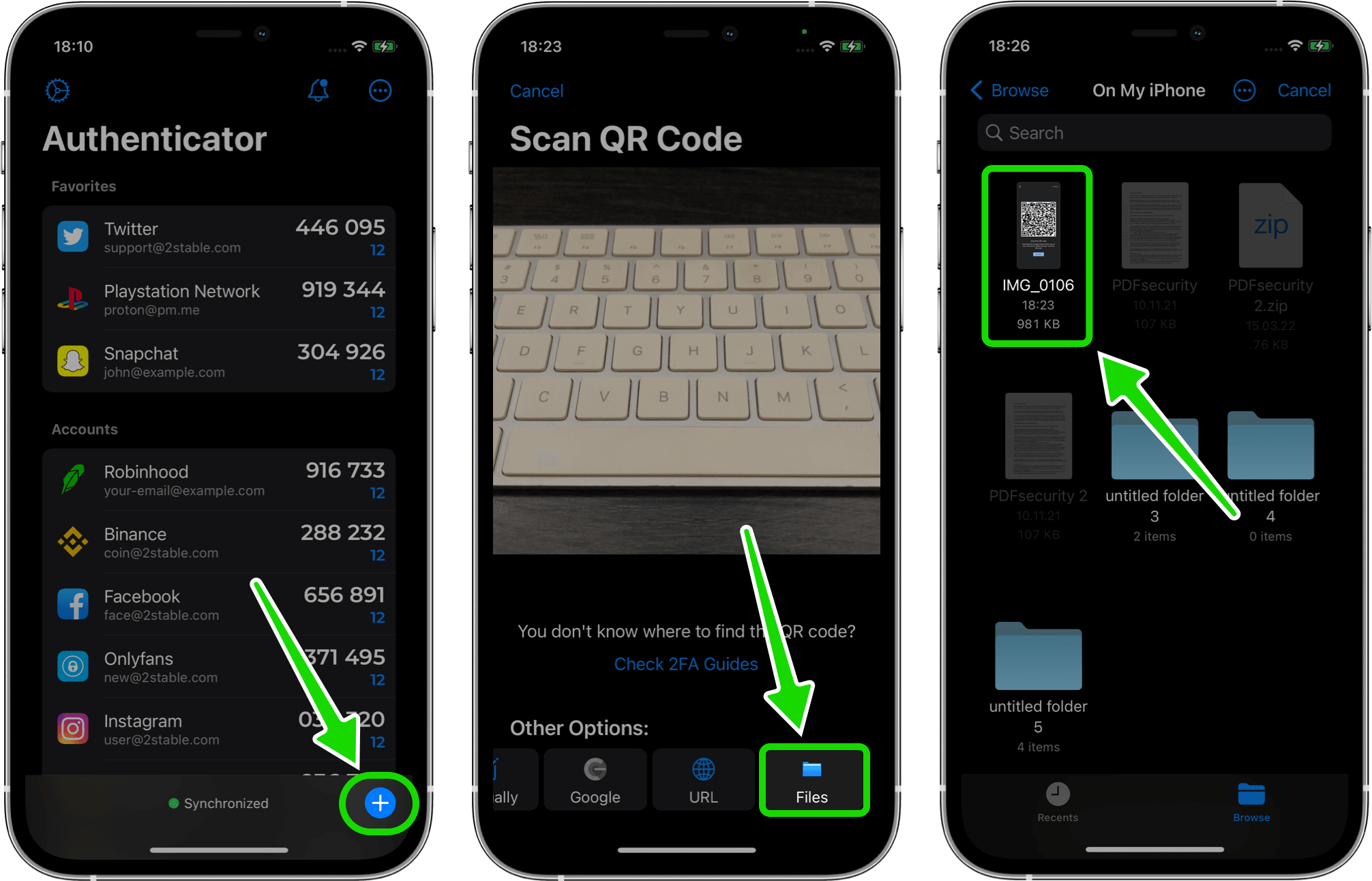 Once you will scan or import the Export QR Code from Google Authenticator all your accounts will automatically appear in Authenticator by 2Stable.
Published: 29 Apr 2021

Modified: 06 May 2023
More on this
Here are some more articles you might like to read