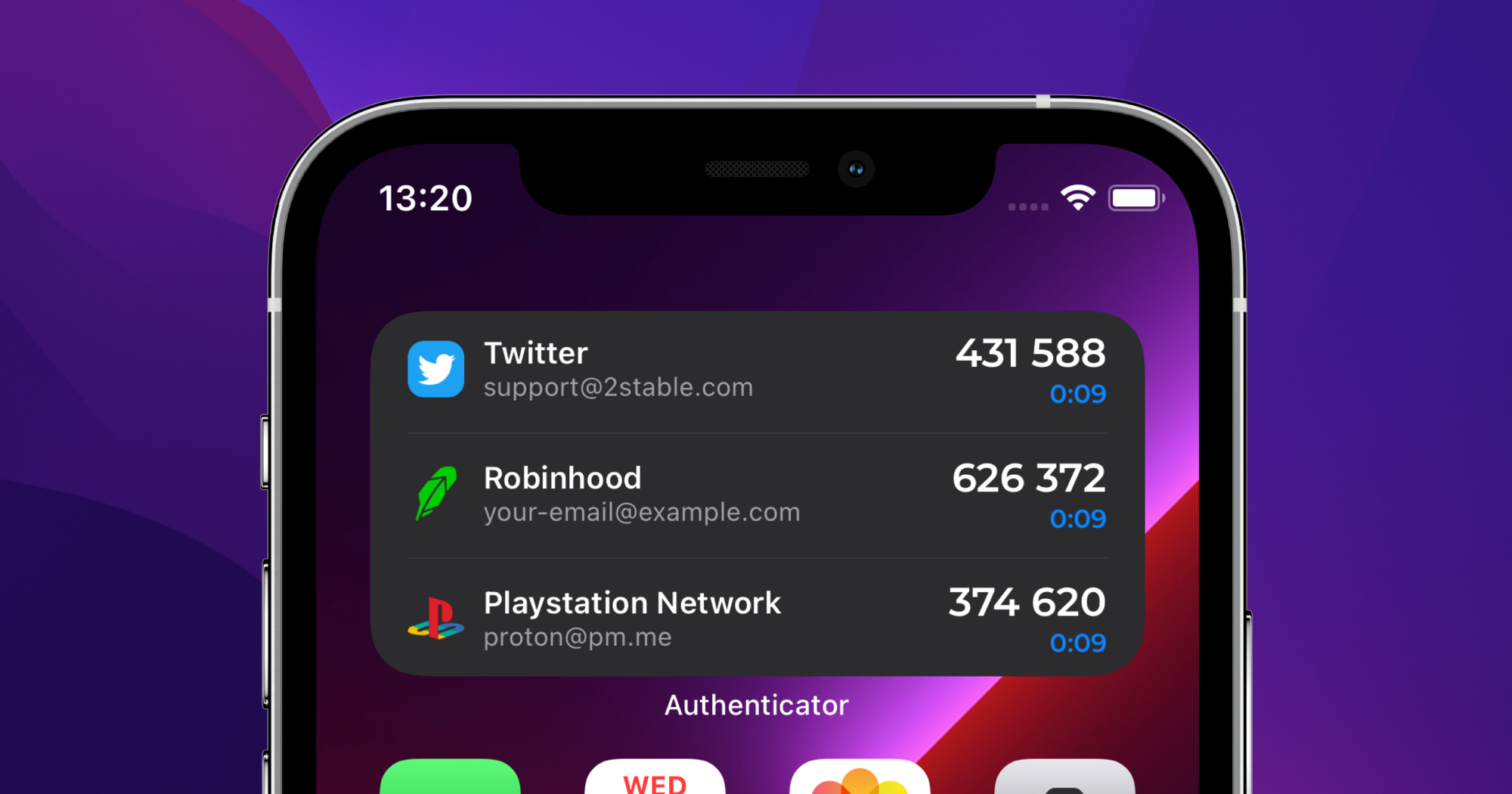 Authenticator Widget, how to set up, and why you need it?
by Kevin Archer·Updated 03 Nov 2022·about 1 minute
We have developed Authenticator Widget to allow users to access their codes even faster from the device's Home Screen.
At the moment if you want to access one of your accounts stored in the Authenticator app you first need to unlock the Authenticator vault with biometry (Face ID / Touch ID) or by entering the password. However, when you create Authenticator Widget, you can access your codes directly from your Home Screen.
How to set up the Authenticator Widget?
To add Authenticator Widget for your 2FA accounts you need to follow the next steps:
Open Authenticator and add at least 1 account.
From the Home Screen, touch and hold an empty area until the apps jiggle.
Tap the add button + in the upper-left corner.
Scroll down to select Authenticator
Choose from two widget sizes and tap Add Widget
Tap on the recently added Authenticator widget.
Choose the 2FA accounts that you want to be included in Authenticator Widget.
Finally, tap outside of the Authenticator Widget to exit.

That's it, now you can access your codes even faster. Note that the accounts from Authenticator Widget will be stored in the keychain and will be accessible, without entering your password. Please keep in mind that the security of the keychain is managed by the system.
What can be improved in Authenticator Widget?
We have received a lot of suggestions from our users to add a copy action without opening the app, in other words, now when you tap on any code from Authenticator Widget it copies the code and open the app at the same time. We know about this issue and we would like to improve our widget feature, however, we are limited by the iOS & macOS systems. We hope that Apple would fix this issue with Widgets in the upcoming WWDC 2022, so we can finally take Authenticator Widget to a new level.
Published: 06 Apr 2022

Modified: 03 Nov 2022
More on this
Here are some more articles you might like to read